Pipe Freeze Protection Saint Joseph, MO
Freeze Protection / Temperature Maintenance
Kansas City – (913)538-5526
Des Moines, IA – (515)309-4022
Lincoln, NE – (402)817-4336
Kansas, Nebraska, Iowa and Western Missouri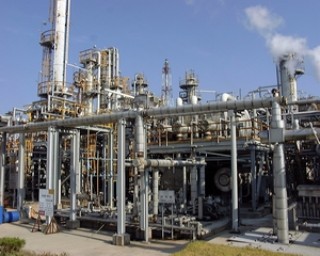 Industrial Grade Heat Tracing Systems
Explosion Proof Heat Tracing Systems
Commercial Grade Heat Tracing Systems
Residential Grade Heat Tracing Systems
Self-Regulating Heat Trace Cable
Constant Wattage Heat Trace Cable
Mineral Insulated "MI" Heat Trace Cable
Heated Pipe Wraps
Enclosed Contactor Panels
Power Control Panels w/ GFPE
Single Circuit Heat Trace Control Panels
Multi-Circuit Heat Trace Control Panels
Custom Heat Trace Panels
Thermostats & RTDs
Complete Heat Trace Design Services*
First Set of Installation Drawings*
Heat Trace Bill of Materials (BOM) Generation*
Quick Shipment (most cable & accessories are in stock)*
Pre-Installation Training*
Instruction Manuals*
*Under normal circumstances, the above are provided to, by Systems Plus & Delta-Therm, at no additional cost.
Since 1968, heat trace installers have trusted Delta-Therm's inventive designs, quality products and responsive services. Whether your are looking for someone to design/supply an electric heat trace system for a power plant or a simple snow melting systems for your driveway, Delta-Therm is the company that you can trust.
Delta-Therm offers a wide range of heat tracing cables, thermostats, power distribution panels, controls and all the necessary accessories. They quality tests all products before leaving the factory, making sure that you receive the highest quality products on the market today.
Since 1997, Nextron has been a recognized leader in the design and manufacturing of superior, cost-effective electronic temperature instrumentation for monitoring and control.
The Powerblanket® Heated Pipe Wrap, with patented GreenHeat™ technology, saves labor costs and downtime through easy installation, uninstallation and reinstallation. We specialize in protecting fluids from harsh outdoor environments. Pipe Warmers create many possible efficient and cost-effective heating solutions.
Serving Kansas, Missouri, Nebraska, Iowa, Kansas City, Topeka, Manhattan, Salina, Emporia, Wichita, Fort Scott, Coffeyville, Dodge City, Hays, Branson, Joplin, Springfield, Sedalia, St. Joe, Omaha, Lincoln, Hastings, Grand Island, North Platte, Scotts Bluff, Council Bluffs, Des Moines, Ames, Iowa City, Cedar Rapids, Davenport, Mason City, Waterloo, Sioux City and Fort Dodge